legends of ancient venus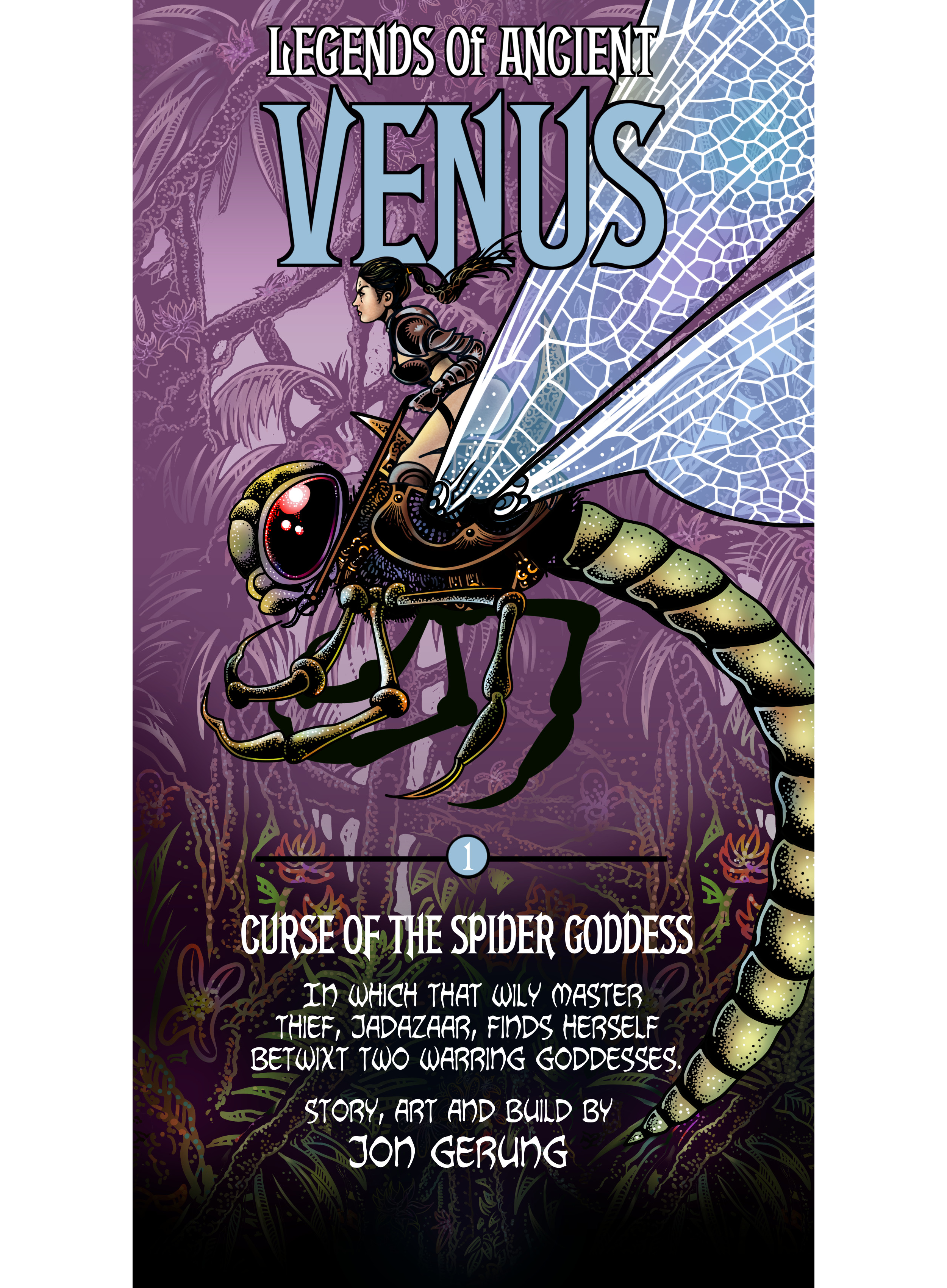 Tales from the Veiled World…
In 1936, when the first earthmen landed on the Venus, they found a world of endless, primordial swamps, mile-high trees, ferocious beasts and an even more savage people.
These are the stories of that people, the Vanateer, the Venusians, of their world… before and after the coming of the Terrans.
These are the legends of Ancient Venus…
Episode 1: Curse of the Spider Goddess
In which that wily master-thief, Jadazaar, finds herself betwixt two warring goddesses…
Complete first static issue:
About
"Venus" is a new phone-friendly motion book series appearing on Madefire today. Download the Madefire app for best viewing. Or view the Flash version on the Web. Very experimental with extreme vertical panels with large fonts and almost no text.  In phone-format comics the viewer scrolls and new material appears as opposed to a standard print comic where one entire page is shown at a time, the viewer taking in all the action simultaneously.
Another retro-pulp story, very much in the Edgar Rice Burroughs and Roy Krenkel tradition. I even picked up the title-font front the old '60s Ace paperback covers. The internet is wonderful at finding the odd bit of trivia such as identifying a specific vintage book cover font…
Bi-Monthly installments coming  and I hope you enjoy this adventure…
Static (ONLY) version available On Tapas.